Welcome Section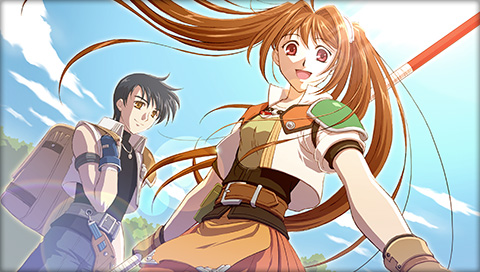 Background
Life, in the time of this tale, is supported on the back of a crafting technology known as "orbments." Fifty years ago, during what's come to be known as the "Orbal Revolution," the development of orbments led to a period of rapid human advancement, birthing technologies of all shapes and sizes – not the least of which was the airliner, or "orbalship" industry. Although the positive impact of this revolution is obvious, every coin has a flipside; and for every beneficial device developed with these new materials, so too did weapons and other instruments of war advance. Thus, the land became mired with turmoil and trepidation, and remains in such a state even now.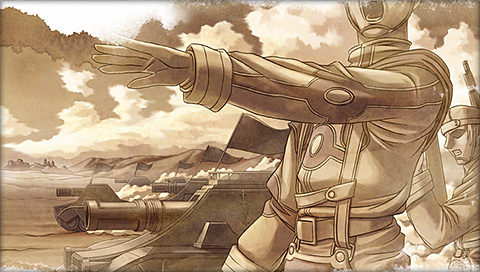 Hundred Days War
A fierce invasion of the Liberl Kingdom by the Erebonian Empire, which took place a mere ten years ago. Reacting to senseless atrocities wrought in a southern Imperial village (of unknown cause, but the blame was placed on the kingdom), Erebonia mobilized an army and used its massive numbers to penetrate Haken Gate into Liberl, where only Grancel was spared from occupation. Two months later, the Royal Army began utilizing their orbalship technology to employ blitzkrieg tactics against the invading force. Impenetrable borders were established around and through the ranks of Imperial troops, sectioning them off into smaller, less threatening units. With no ability to regroup or resupply, the Imperials ultimately fell to the Royal Army. Following this, the Septian Church and Bracer Guild jointly intermediated a peace treaty between the two countries, putting an end to the violence after roughly one hundred days of intense combat.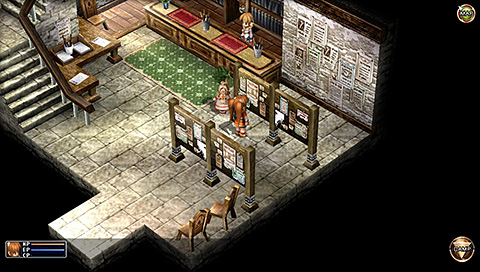 Bracer Guild
Home base for the bracers, with branches located on each part of the continent. Bracers act as police and intermediaries alike, holding above all else the peace and safety of the lands under their jurisdiction. Whenever a citizen is in need of assistance, he or she may place a request at the local Bracer Guild – and be it monster extermination, crime prevention, or any other task, the bracers will do whatever they can to resolve the issue. Bracers sometimes even address international incidents, and were instrumental in negotiating peace between Liberl and Erebonia ten years ago.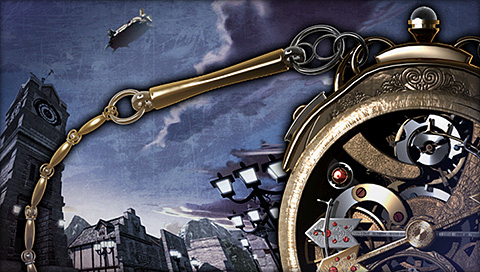 Orbal Revolution
A technological revolution brought about by the now world-famous orbal scholar, Professor Epstein. This expert in ancient mechanical artifacts finally identified their properties and enabled the harnessing of their powers in a mass-production setting through the development of general-purpose "orbments." Epstein's protégé, Professor Russell, then spread knowledge of orbment crafting techniques amongst Liberl's many clockmakers, making Liberl the world's top authority on everything orbal.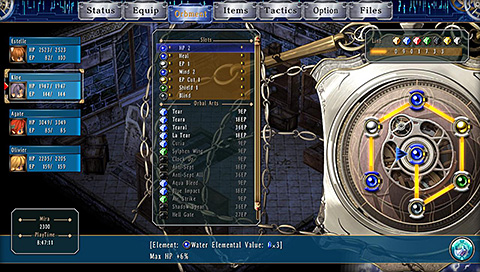 Orbments
Mechanized units powered by ancient and mysterious "orbal" energy. Their internal workings consist of circuits built from synthesized septium, and the designs of these circuits allow for various phenomena to be actualized or enacted. In the fifty short years since its development, orbment technology has been employed in lighting, heating, communications, weaponry, airliners, and even "supernatural" affectations that would previously have been tantamount to witchcraft. Most recently, combat orbments have undergone a huge upgrade, allowing for more powerful effects in the field.
World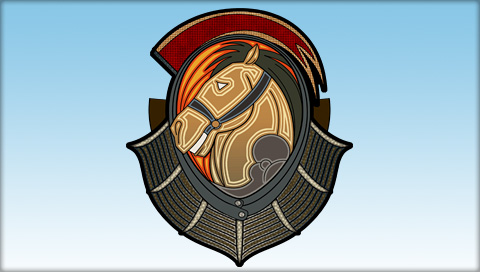 Erebonian Empire
An enormous empire stretching out from Liberl's northern border. Proudly bears the emblem of the "golden stallion." Renowned for its military might, the Erebonian Empire attempted an invasion of Liberl Kingdom ten years ago—though ultimately, their efforts were unsuccessful.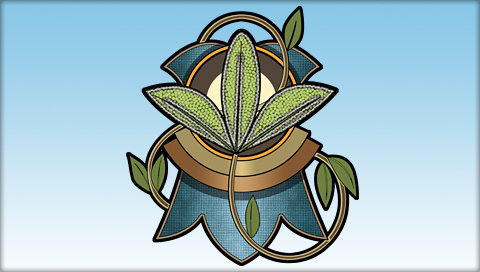 Republic of Calvard
A relatively new democratic nation east of Liberl. Sports a wide variety of cultures due to its ready acceptance of Eastern immigrants. Engages in skirmishes with the Erebonian Empire at every opportunity over complete hegemony of the continent's western lands.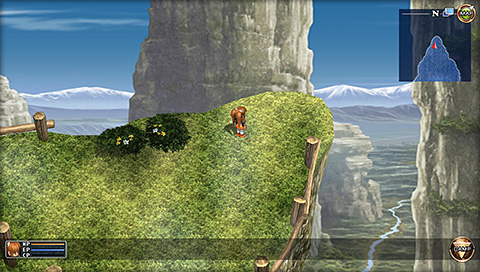 Le Locle, Leman State
The location of a training ground run by the Bracer Guild near the Guild's international headquarters in Leman. Set within a canyon, the base is made up of several facilities that teach advanced bracer techniques such as ranger and survival skills, tracking, and counter-terrorist operations.
Liberl Kingdom
The setting for this particular story. A land abundant in nature with unique regional areas, each with their own set of traditions and values. Although outmatched by all its surrounding countries, Liberl manages to hold its own through abundant septium resources, top-notch engineering and processing, and clever diplomacy. Ten years ago, Liberl was the target of a large-scale invasion by the Erebonian Empire, and most recently a coup d'etat threatened to overturn the hard-won peace following that conflict, but Queen Alicia has emerged even stronger than before and is in the midst of planning her biggest diplomatic triumph yet: brokering a non-aggression pact between Liberl, Erebonia, and Calvard.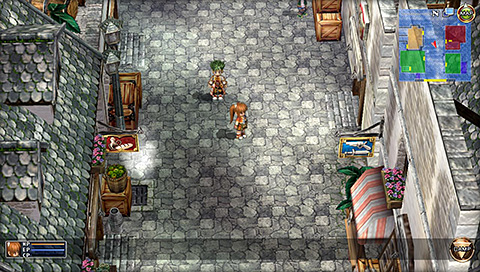 Rolent
A provincial city in Liberl's northeast that chiefly specializes in agriculture and septium mining. The Malga Mine to its north is rich in a specific variety of septium known as "esmelas." Its most recognizable structure is its central clock tower, which was destroyed during the war with Erebonia ten years ago, but was dutifully rebuilt as a memorial by Rolent citizens shortly thereafter. Estelle Bright and her family live in a small house at the southwestern-most point of this region.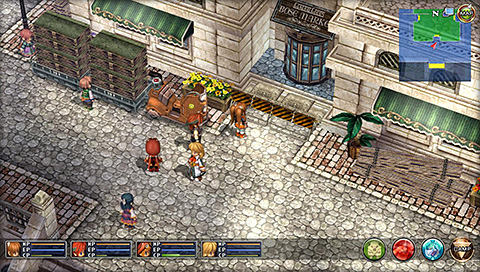 Bose
The second-largest city in Liberl, and easily the most active. Specializes in trade, even regularly negotiating shipments with the Erebonian Empire. Renowned for amassing both goods and expatriates by means of the Haken Gate in the north, Bose is a veritable melting pot of commerce and community. At its center lies the massive Bose Market – a sprawling indoor flea market where groceries, clothes, books, general goods, and anything else you can imagine can be found for sale in extensive quantities.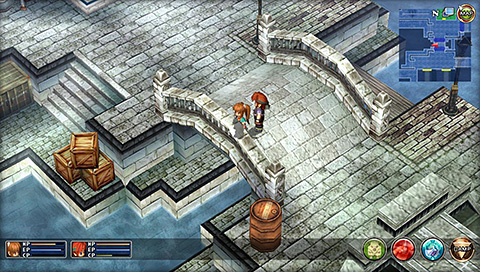 Ruan
A harbor city in the west of Liberl, looking out over Azelia Bay. Was formerly a major seaport, flourishing under ocean trade and transportation – but with the advent of orbalships, its profits and prominence alike have been dwindling more and more with each passing day. To combat this, the city's economy had begun focusing on tourism, but the scandalous fall of Mayor Dalmore has put this initiative into question. Revitalize the harbor or continue developing the tourism industry? These platforms are central to the upcoming mayoral election, and Ruan's future will be decided by the winner.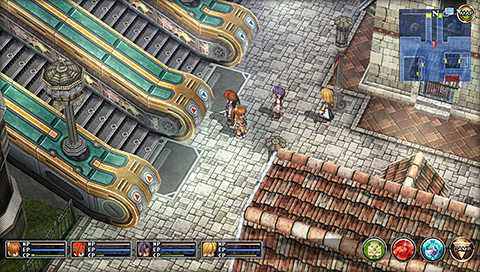 Zeiss
The heart of Liberl's orbment industry. Towering high above the city streets is a massive orbal factory where everything from lighting fixtures to airships is mass-produced. Its workers are known to be the continent's top-level orbment craftsmen, which has sparked a lot of international interest (both of the positive and negative varieties). In addition, because the city depends so heavily on industry, the head of the Central Factory also serves the duties of mayor.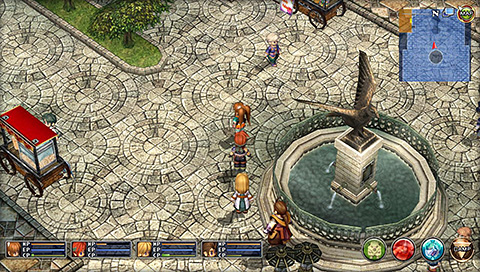 Grancel
Liberl's capital city, and the center of Liberlian culture and politics. Proud home of such tourist attractions as Grancel Castle (seat of Her Majesty the Queen), Grancel Cathedral (main hub for the Septian Church in Liberl), the Grand Arena, embassies for numerous countries, and many other world-famous locales. Every year, a Martial Arts Competition is held during the Queen's Birthday Celebration, attracting spectators from far and wide. The region where Grancel is situated, known as "Ahnenburg," is protected on all sides by thick ramparts—perhaps its saving grace, having spared it from destruction during the Hundred Days War ten years ago. To the east of Grancel, too, one may find the Liberlian royal family's highly renowned "Erbe Royal Villa." This beautiful estate typically serves as an upscale resort destination for the general public, but also caters diplomatic functions held by the crown.